There are many ways you can organize your gallery photos.
The photos in your galleries are displayed in alphanumeric order by default.
To sort alphabetically, go to Sort by > Filename A-Z or Filename Z-A.
To sort photos by timestamp, go to Sort by > Timestamp Old-New or Timestamp New-Old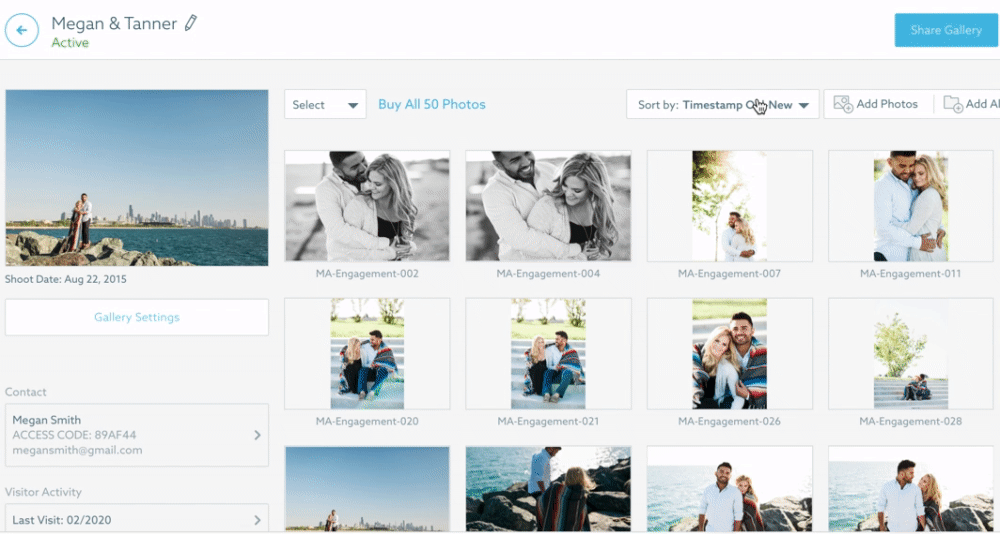 Rearranging Photos
To sort photos in a custom order, drag and drop the photos into the order you'd like. If the photo has a blue frame, that means it's selected.
(Pro-tip: to sort photos in batches select the first photo and hold down the Shift key while selecting the last photo. All of the photos in-between will be selected.)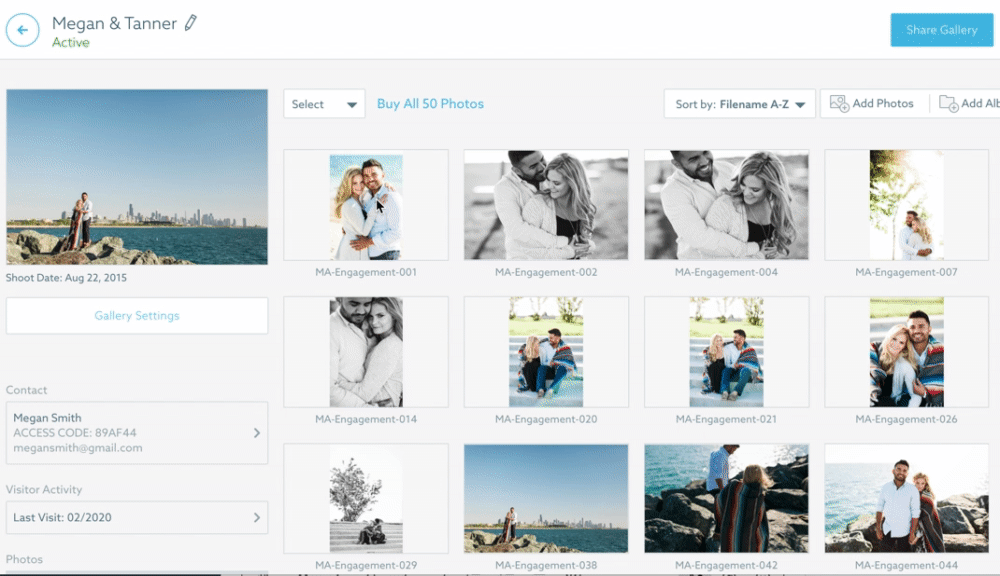 Use Albums
You can sort your photos into Albums, which are like folders or groups of photos within a gallery. For example, if the Smith Wedding is your gallery, you might have albums for Ceremony, Reception, etc. For a sporting event, a photographer might set up albums for each team, game, and/or day of a tournament.
Learn more about using Albums and their benefits here: Using Albums