Do you have an idea for a new feature in ShootProof or a suggestion on how we could enhance an existing feature? We'd love to hear from you! We're excited to announce that we've recently launched a new way for you to share your feature ideas with our Product team and other ShootProof users.
If you're already logged in, go to ideas.shootproof.community. You can review existing topics, vote on your top requests, or post your own request.
If you're not logged in or haven't yet created an account, go to shootproof.community and log in with your existing ShootProof login credentials. Once logged in, go to the Share Your Ideas section.
To vote on an existing post, select the upvote button. You can also add a comment to the existing post to share more detail about how this change would help you.
To add an idea, use the Submit an idea button in the top right corner.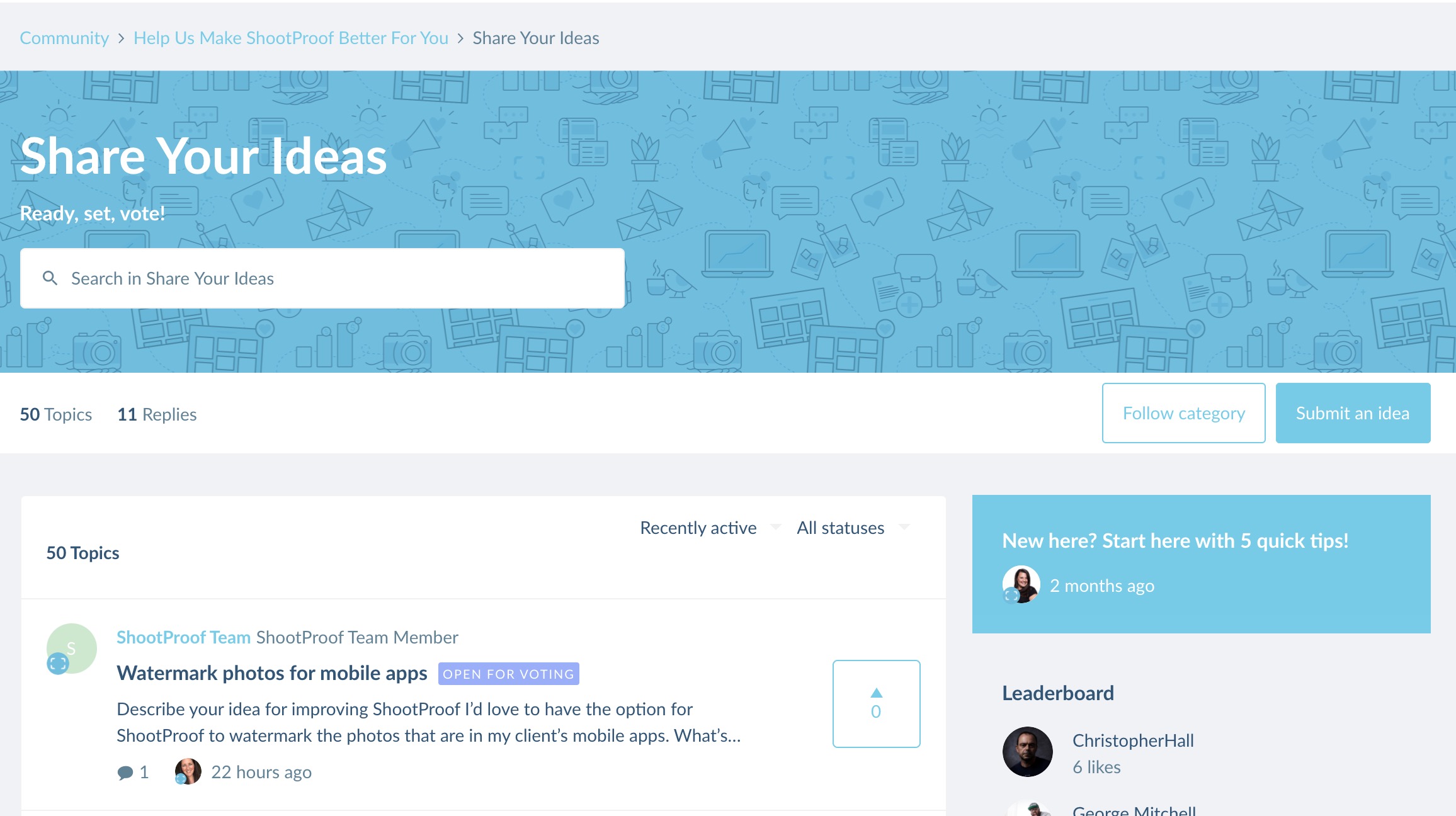 Additionally, at any point in the Community, use the Ask Question/Start topic in the top right corner of any page and choose the Idea option.