If you've never installed the ShootProof Lightroom plugin, first download it from your ShootProof account and install it in Lightroom Classic, following the steps below.
If you've previously installed the plugin, make sure you have the latest version. Click File > Plugin Manager and Select ShootProof. You'll see your current version under the Status section. If your version is not 2.10, click Check for Updates Now.
*The ShootProof Lightroom Plugin is only compatible with Lightroom Classic CC v6 or newer. Any older versions of Lightroom are not supported for use with the Plugin.
Find instructions for installing the ShootProof Lightroom Plugin on Windows here.
To Install the ShootProof Lightroom Plugin
1. Click here (or in your ShootProof account, go to Photos > Tools).

2. Click Download
A zip file named ShootProof.lrplugin will appear in your computer's Download folder.
3. Double click the file to unzip it
4. Open Lightroom on your computer
5. Click File > Plugin Manager
6. Click Add at the bottom left
Navigate to and select the unzipped plugin file (shootproof.lrplugin)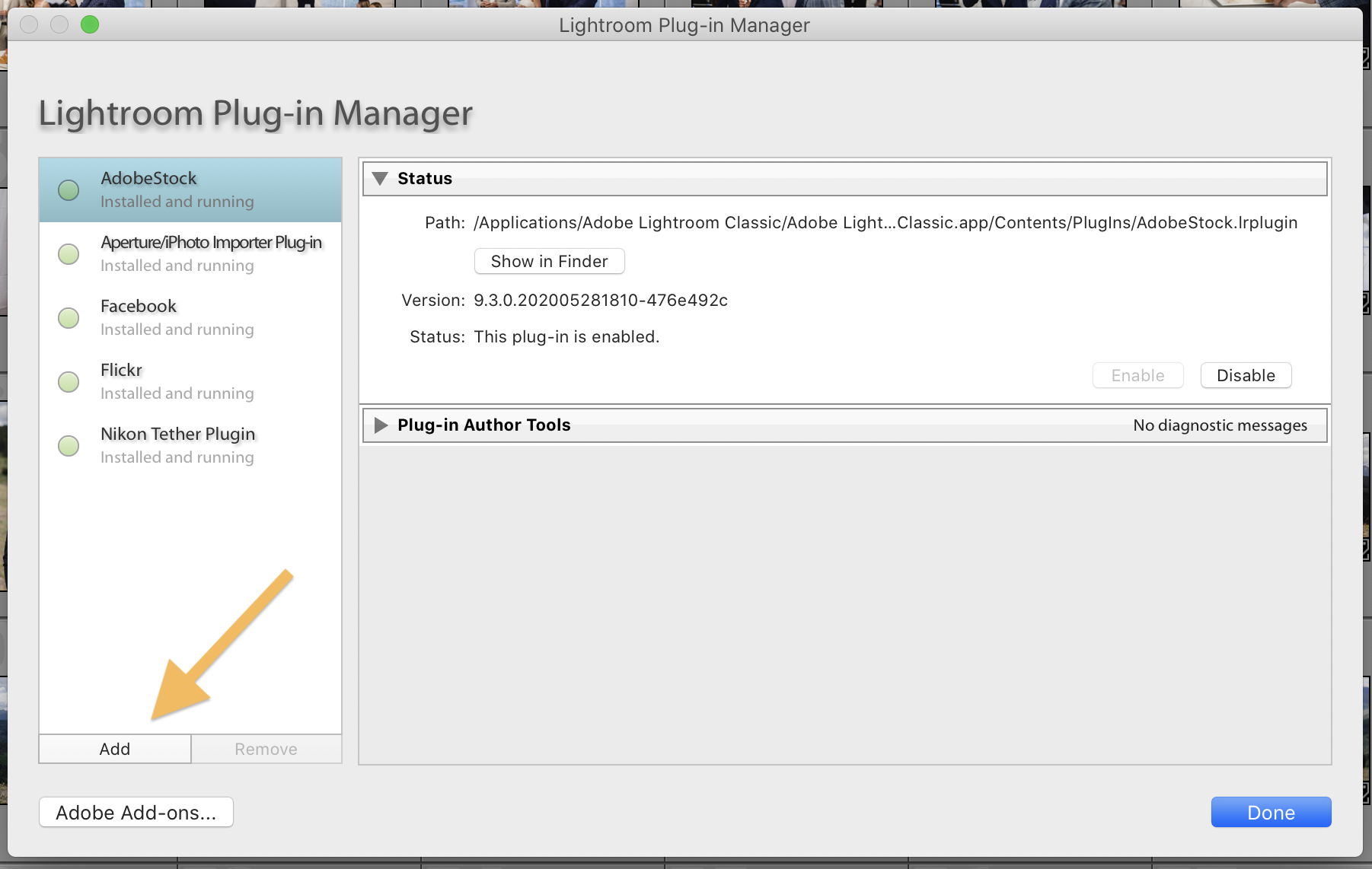 7. Click Add Plugin
You should now see the ShootProof plugin with a green dot to indicate that it is active.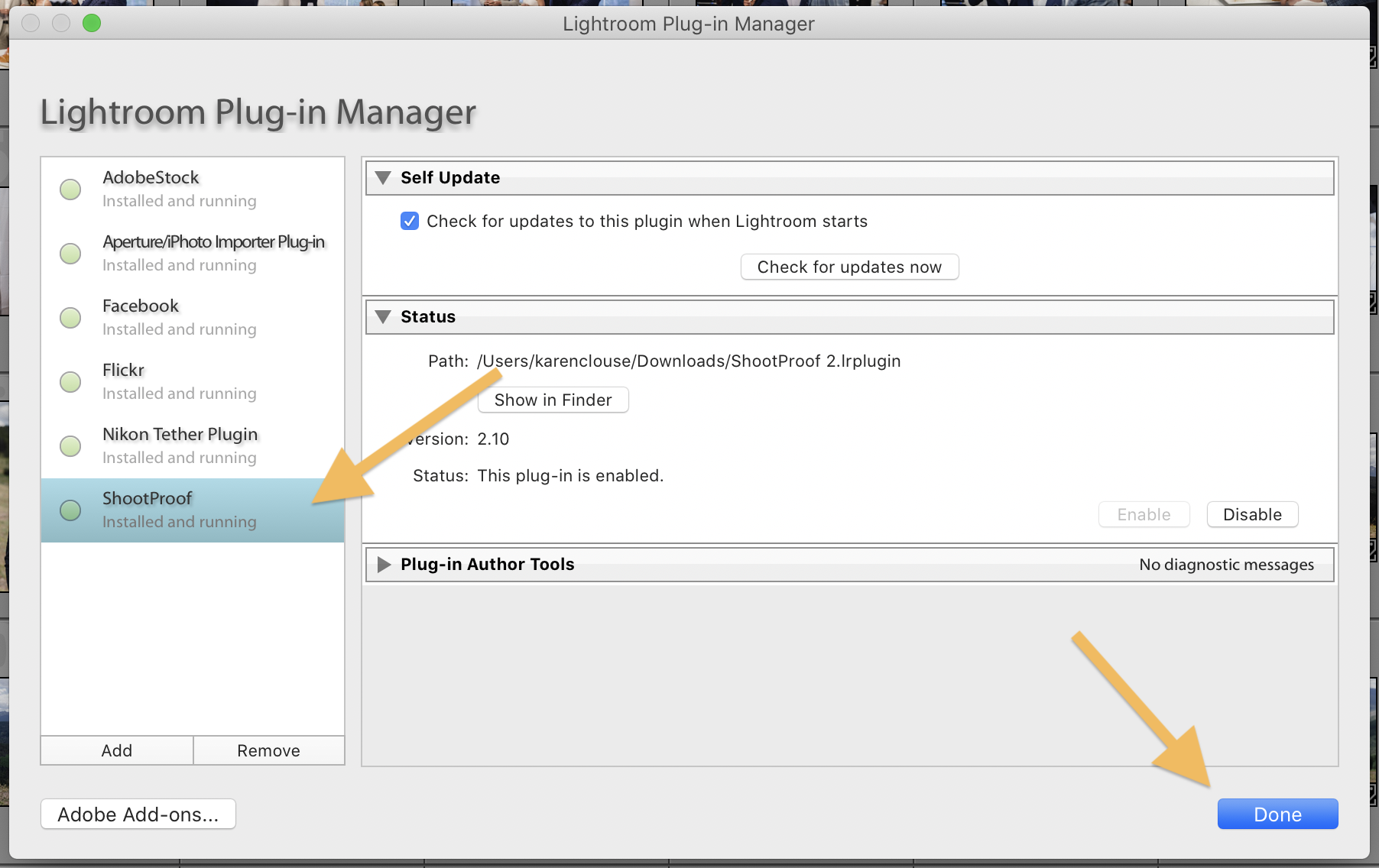 8. Click Done
9. Click the Set Up link next to ShootProof in the Publish Services area in the left panel of the Library Module.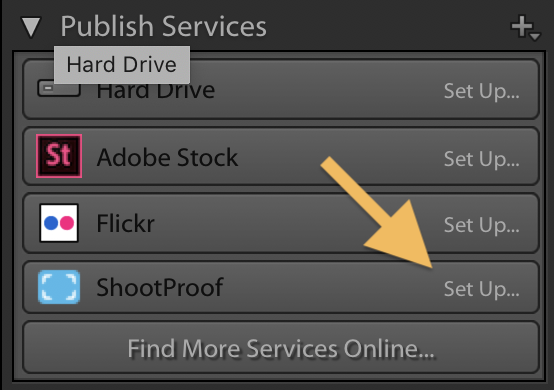 10. Select the option to log in to ShootProof, and click Authorize on ShootProof Site.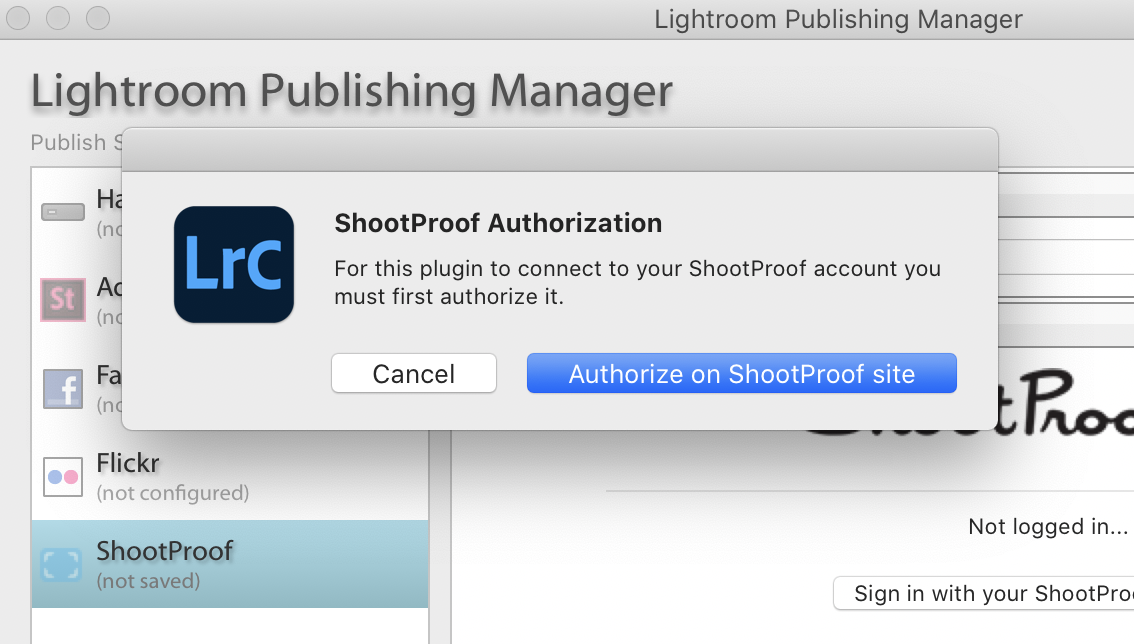 11. Enter your ShootProof login credentials, and click Log In.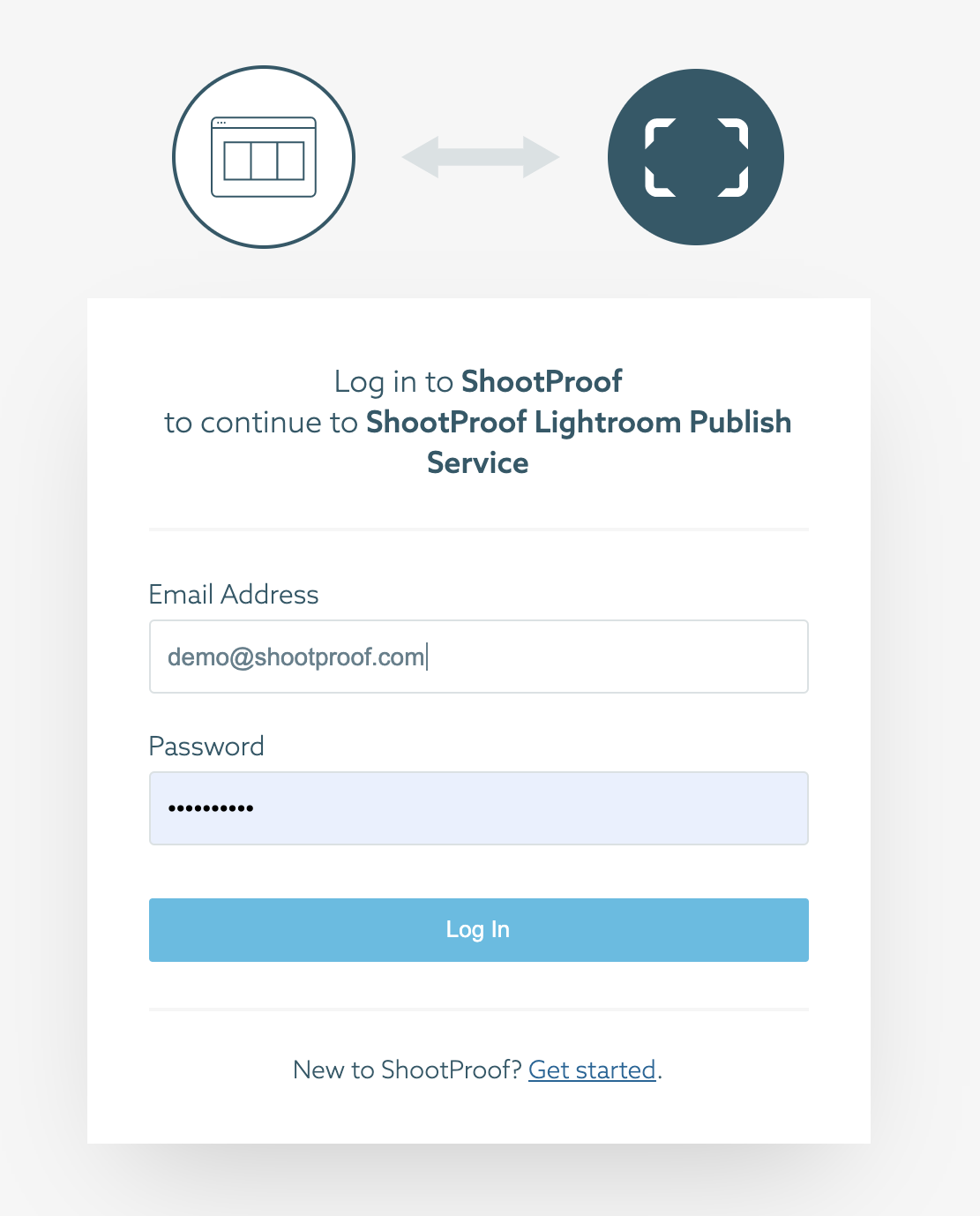 In the Publishing Manager, you'll see that you are currently logged into ShootProof.com.
12. Click Save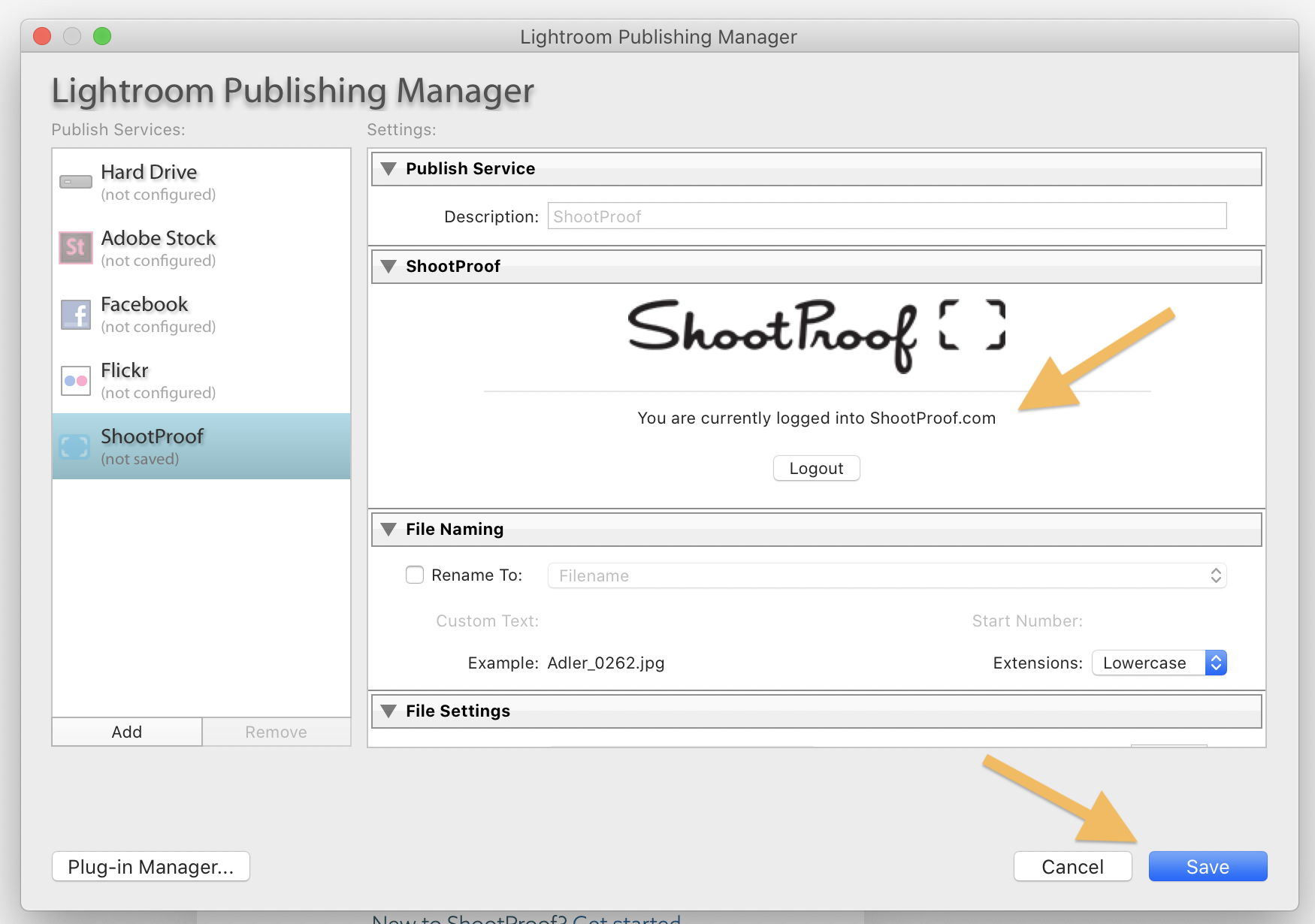 You're ready to begin uploading images into client galleries using the ShootProof Lightroom Plugin!
It's important to note that when you install the plugin, the plugin will sync existing gallery and album names into Lightroom, but not the photos themselves. This is because images from existing galleries were likely not uploaded via Lightroom. Only photos uploaded via Lightroom will show up in your plugin.