When your client visits a gallery with Free Digital permissions enabled, he or she will have the option to download images with one click, and will not be required to place an order or checkout. They will simply hover over an image and click the download icon in the bottom right corner. The file will immediately download to their computer or mobile device!
If you've enabled "Download All" permission, a download button will appear in the top right corner of the screen of the gallery.

After clicking it, he or she will be prompted to enter a PIN, if applicable. They'll then see a pop-up directing them to click the zip file to download the images. If the gallery is large, or has multiple albums within it, they may need to click multiple zip file links. The zip files will also be delivered to them via email.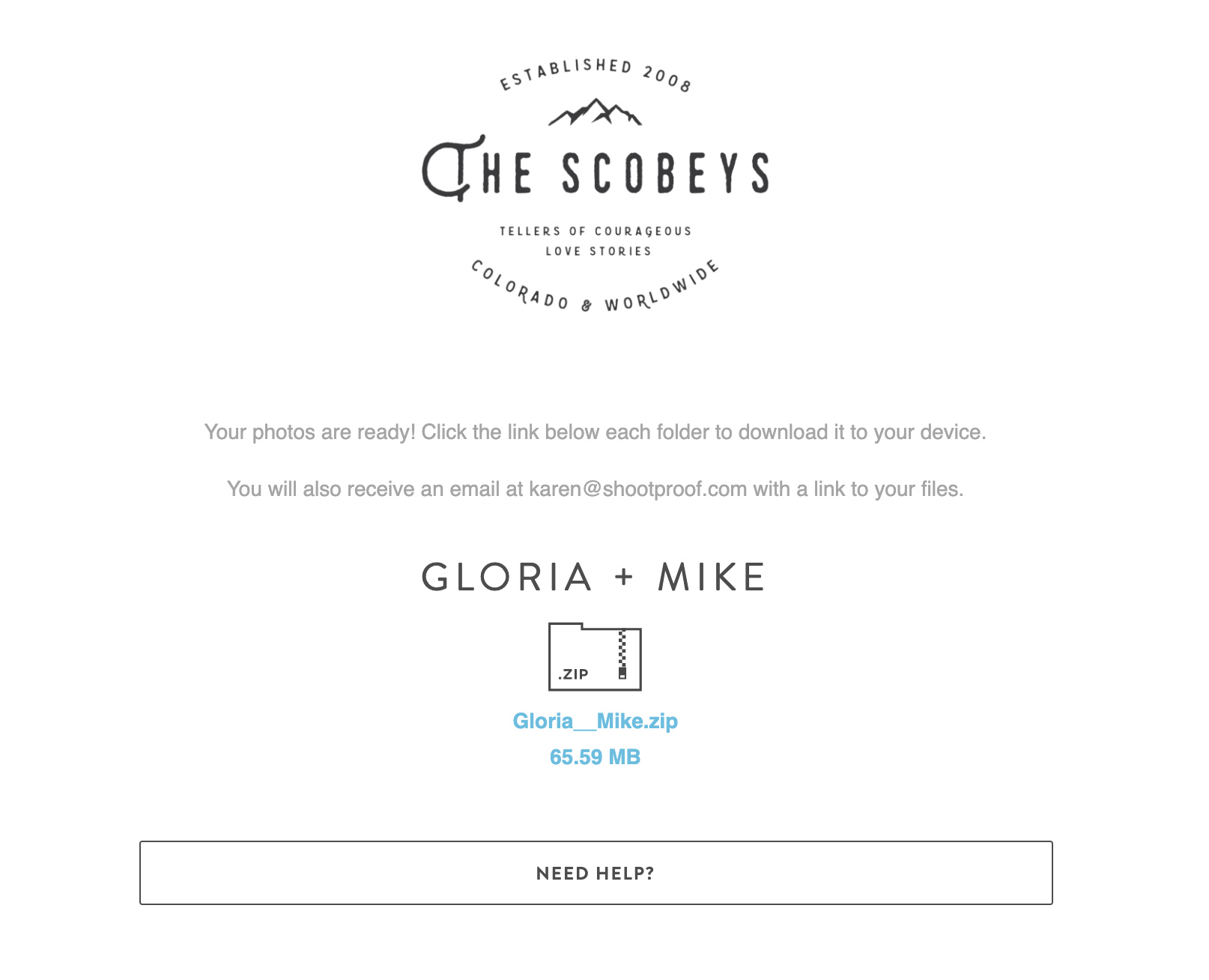 If the zip bundles aren't ready within several seconds, they'll receive messaging in the pop-up that the zip files will be delivered via email, instead.
Note: The download link emailed to your client expires 7 days after its creation. If a client clicks the link after that 7 day period, and the gallery is still active in your account, the link will be regenerated and your client will receive a new email with a new download link.
If the gallery has been Archived or is Inactive, the link cannot be regenerated, and they will be taken to your ShootProof Homepage instead. You can un-Archive or Reactivate the gallery and your client will be able to generate a new link by clicking on the original link again.
If the gallery has been deleted, you will need to re-upload the photos and send your client a new download link; the original link will no longer work and it cannot regenerate automatically.