Setting up ShootProof Pay in your account is easy! Simply follow the guided steps and you'll be ready to offer your clients a safe and easy way to pay you through their online galleries and invoices.
How do I set up ShootProof Pay?
To add the ShootProof Pay payment processor to your account, you must first create a payment account, then activate the payment gateway. ShootProof Pay will walk you through the process step-by-step!
*You must be the ShootProof account owner in order to set up ShootProof Pay in your account.
1. Go to the Account icon at the top right and navigate to Accept Credit Cards.
Click Start Setup.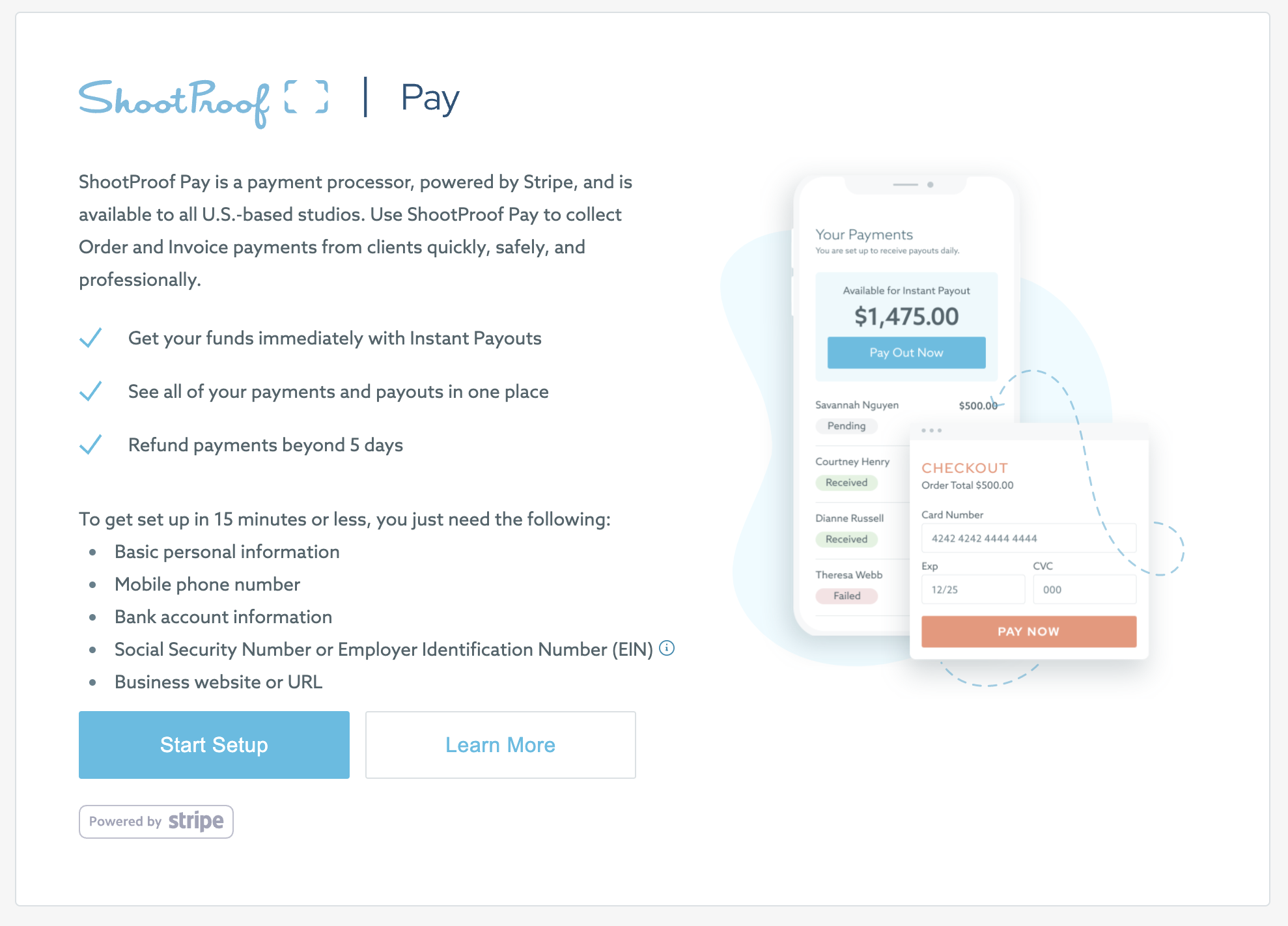 2. Create your new payment account. Enter your business name, your phone number, and agree to the terms of use.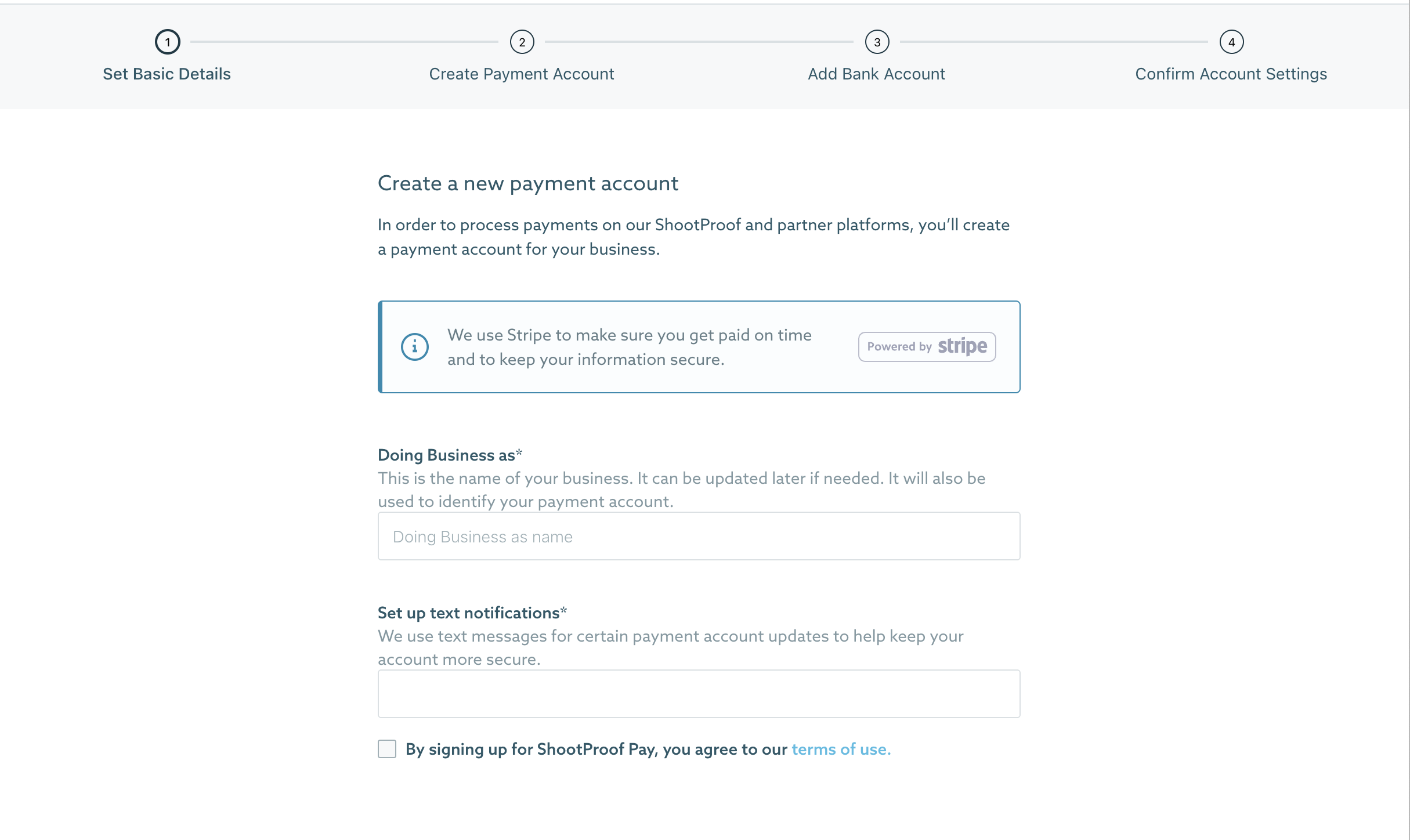 3. Select whether you're an Individual, Sole Proprietorship, Partnership, LLC, or Corporation.
If you're an Individual or Sole Proprietorship, you'll be prompted to enter your name, and if you're a Partnership or Organization using an EIN, you'll be asked to enter your business name.
**Once you are fully verified by Stripe, you will not be able to change this designation.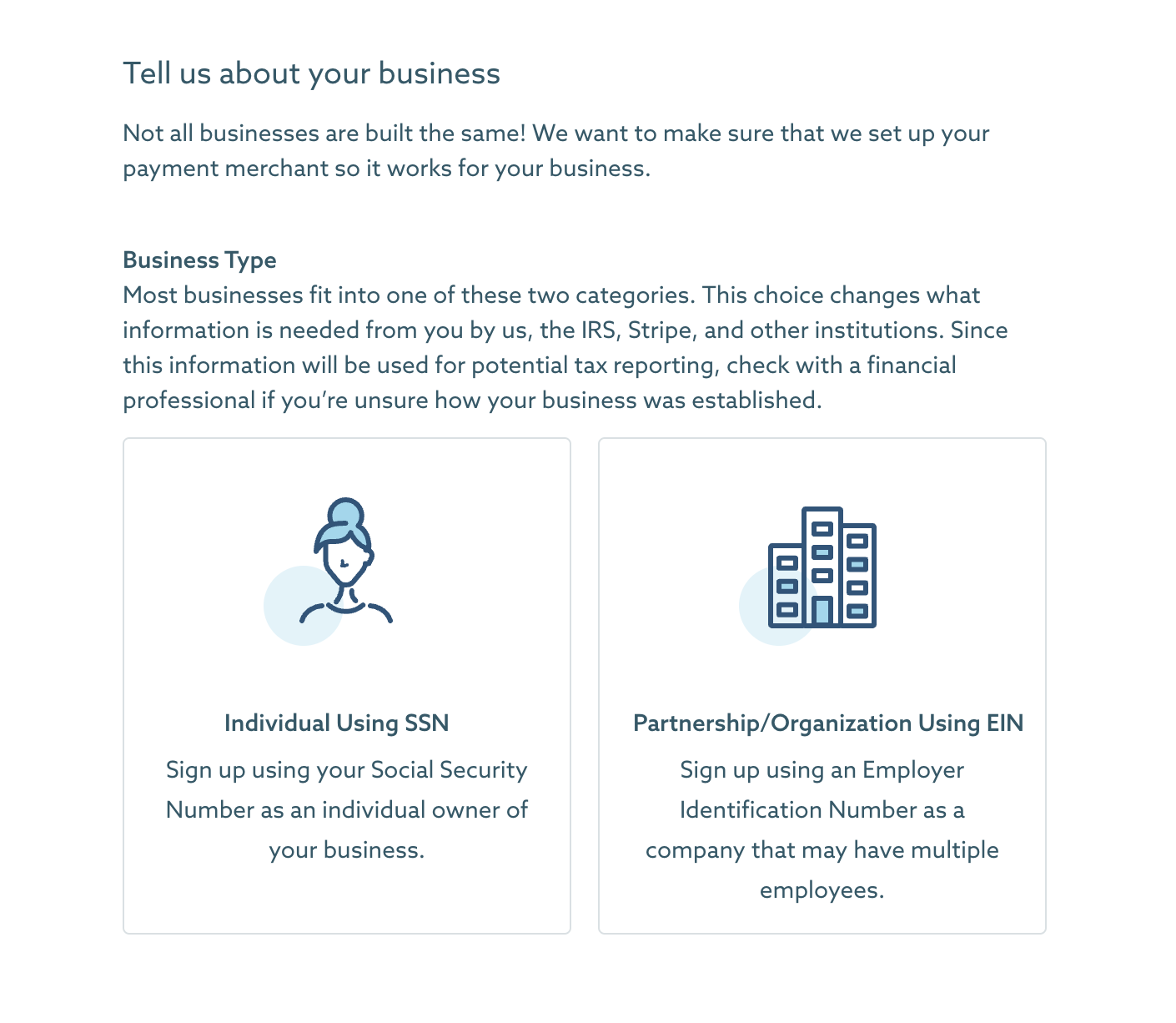 If you select Individual Using SSN, the verification process includes entering information such as your date of birth and SSN, as required by financial regulators. If the information you enter does not exactly match the information on file with the IRS, you'll be prompted to upload an image of a government-issued photo ID.
If you're interested in forming a Partnership, LLC, or Corporation, learn how to obtain an EIN here.
If you choose to set up as a Partnership/Organization using EIN, the information you enter in the verification step must match the information on file with the IRS exactly*.
Reference your Letter 147C or the SS-4 Confirmation letter that you received from the IRS to be sure your legal name and Tax ID match. To view examples of how you may need to enter your legal entity name, click here.
*Note the different ways that your business entity name may be listed in the letter and be sure to enter it appropriately based on the examples provided.
See Stripe's Privacy Policy for details about the security of your personal data.
4. Complete the verification process in Stripe.
Be sure to enter accurate information in these fields. If you've chosen Individual Using SSN, enter your Social Security Number for verification. If you've selected Partnership/Organization Using EIN, enter your EIN for verification.
For more information regarding using your SSN vs. EIN, click here.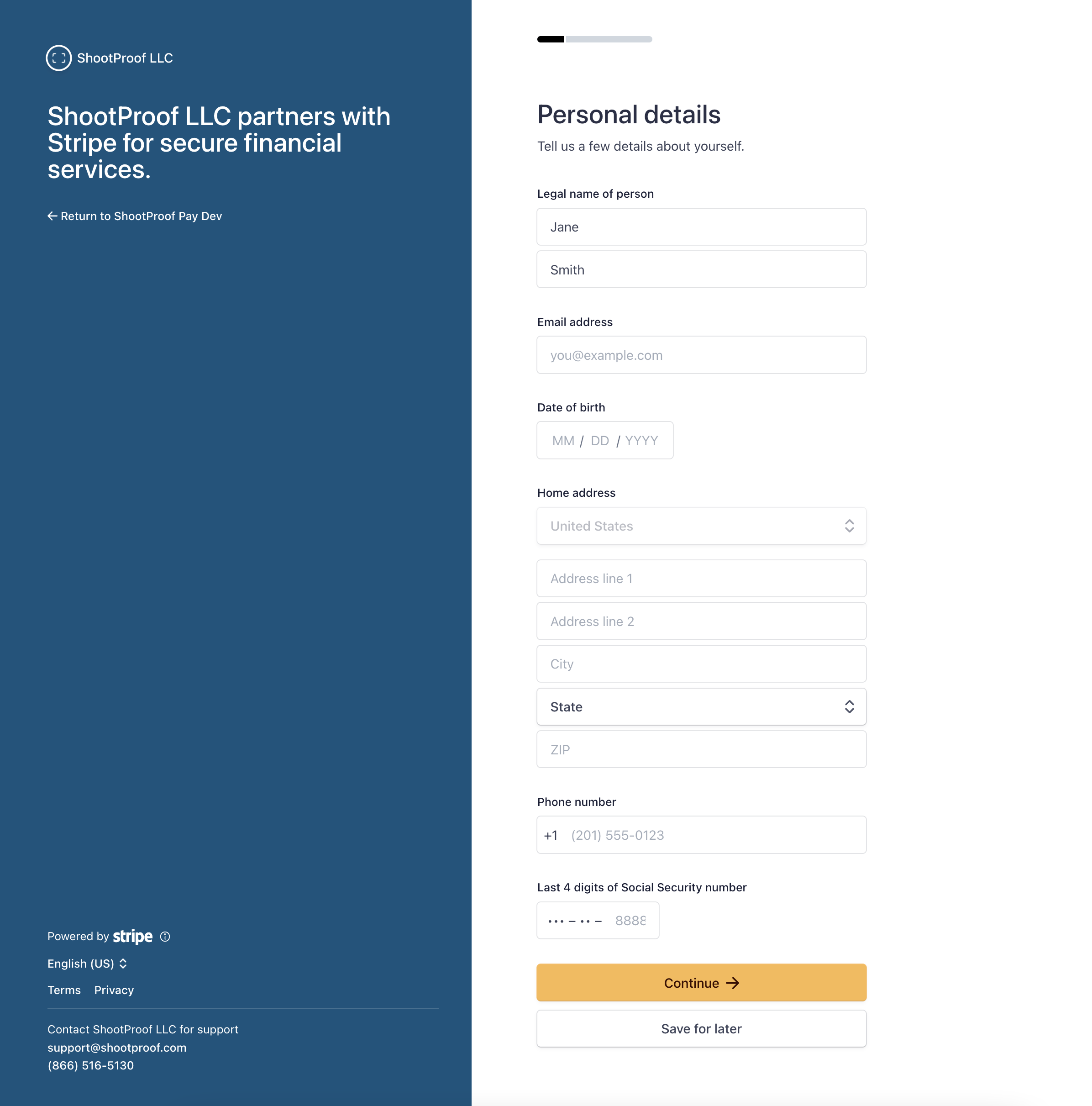 Enter your Industry (Personal Services > Photography Studios).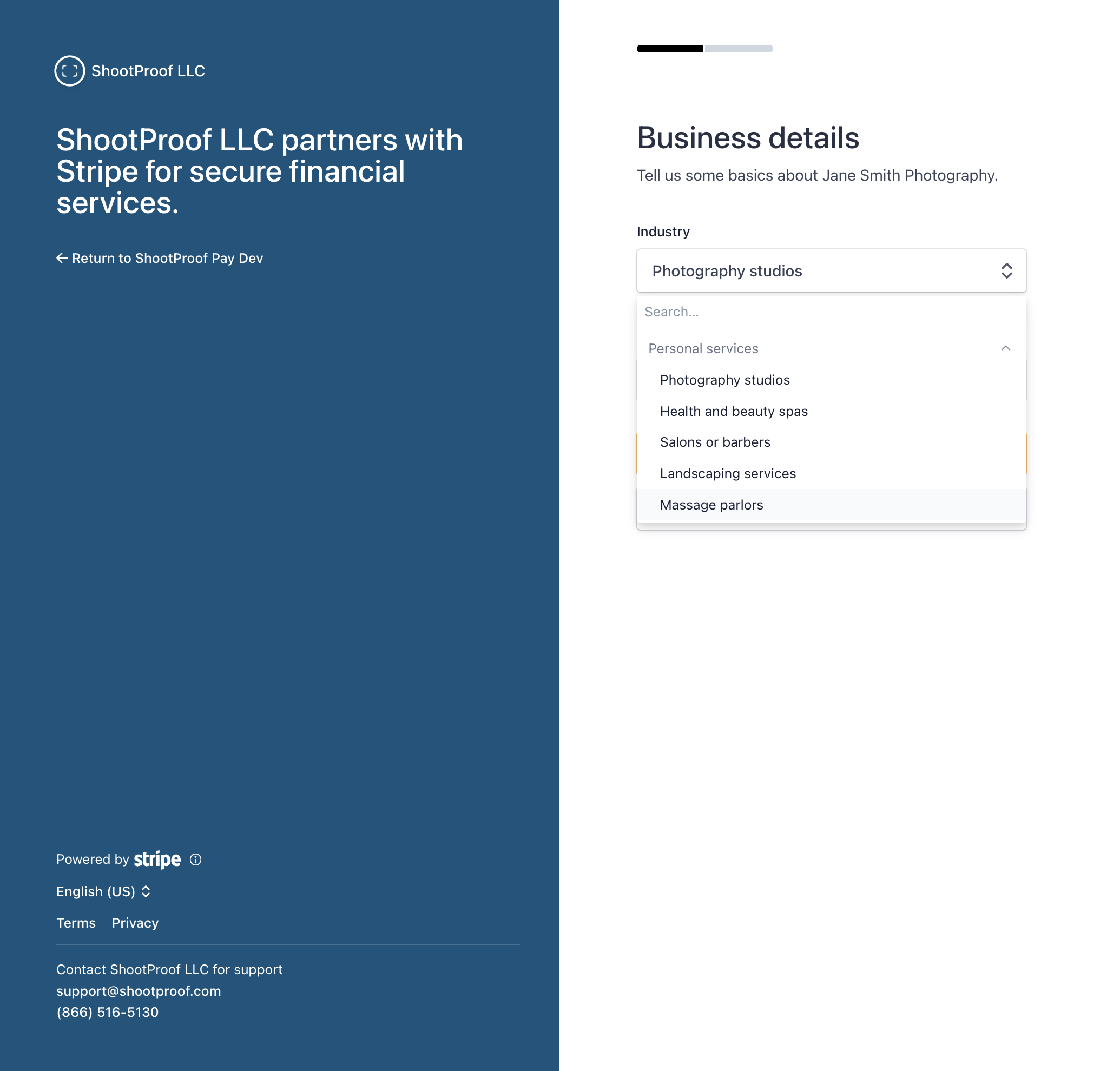 Review your information for accuracy, then click Submit.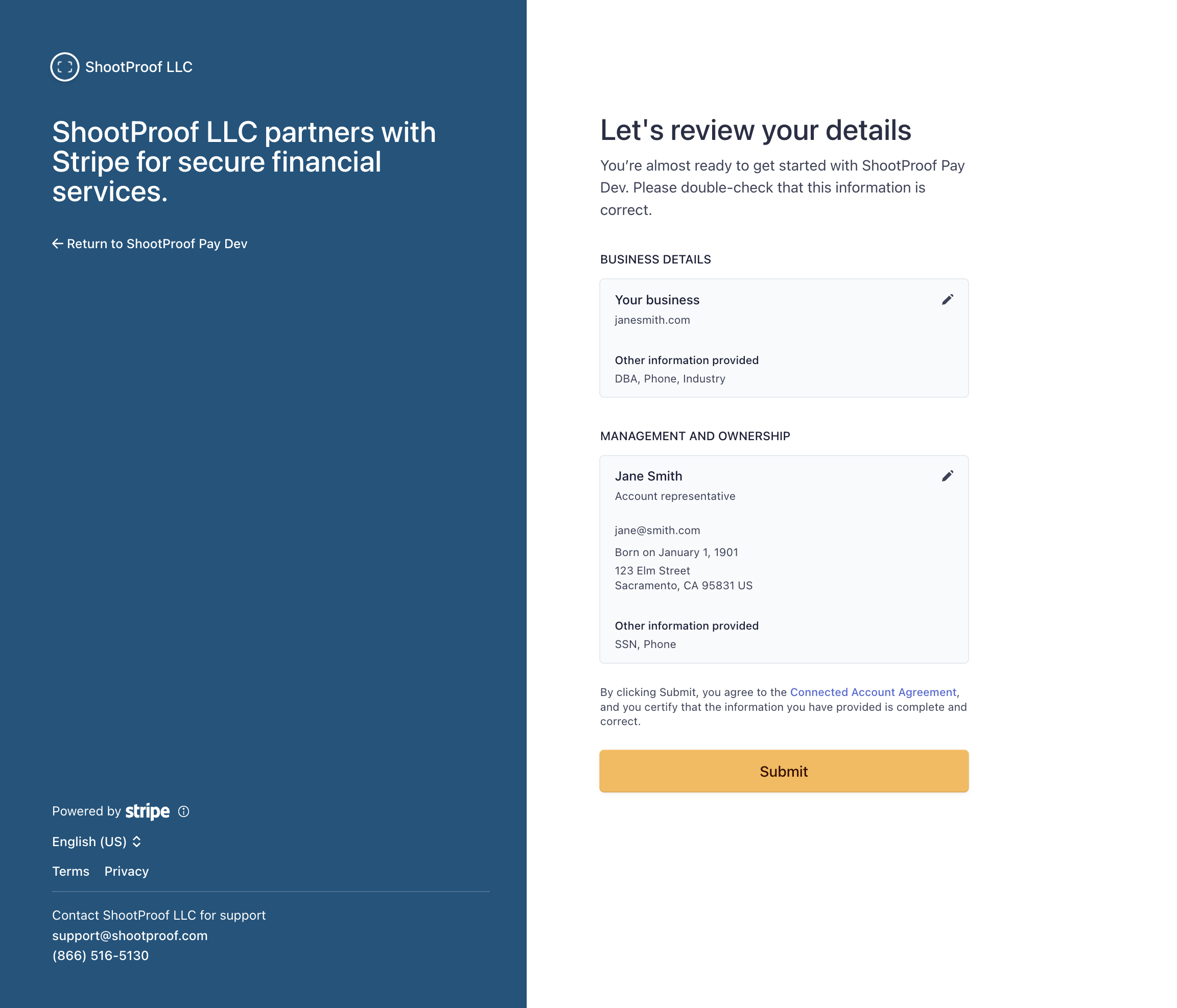 5. Add the bank account where you'd like payouts sent.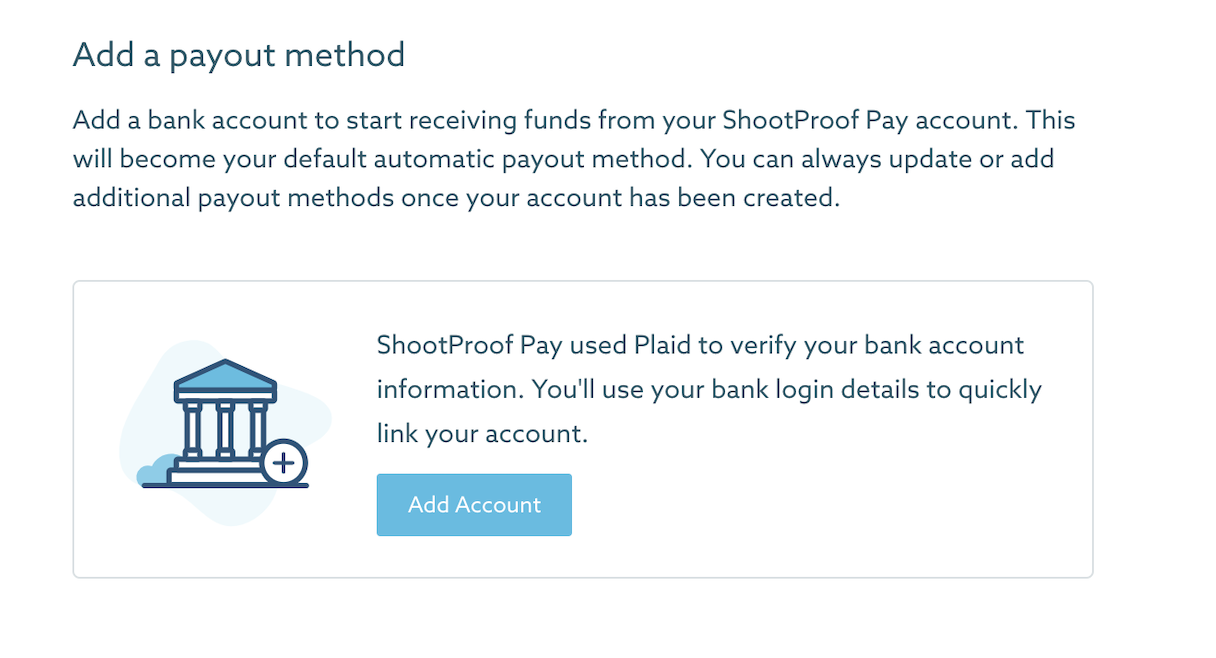 Plaid technology connects your bank account to ShootProof Pay securely, quickly, and easily. Select your financial institution from the list and enter your username and password.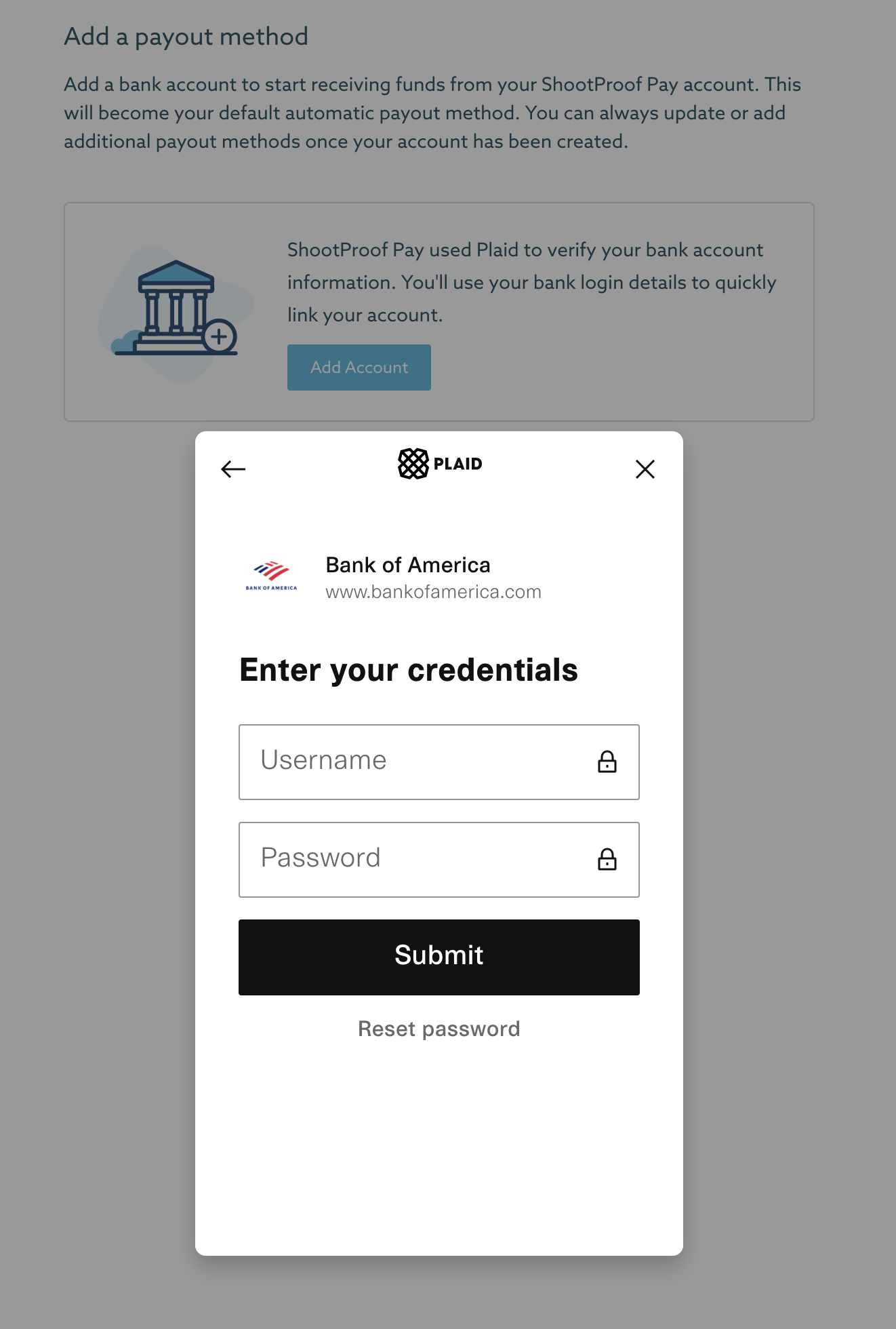 If your bank is not supported by Plaid, you will still have the option to manually verify your bank account using your bank account information and small test deposits. Just click the Link with account numbers button on the page.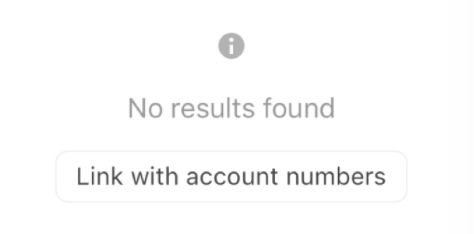 After you enter the information, watch your bank account for the test deposits, which should come in the next 1-2 days. Once you receive those, go back to your Stripe setup and add those deposit amounts to complete the verification.
6. Confirm your Payment Descriptor and Payout Schedule.
The Payment Descriptor indicates what your clients will see on their bank statement and must be fewer than 22 characters.
Choose whether you'd like your automatic payouts to be sent to your bank Daily, Weekly, or Monthly. There are no fees associated with transfers to your bank account!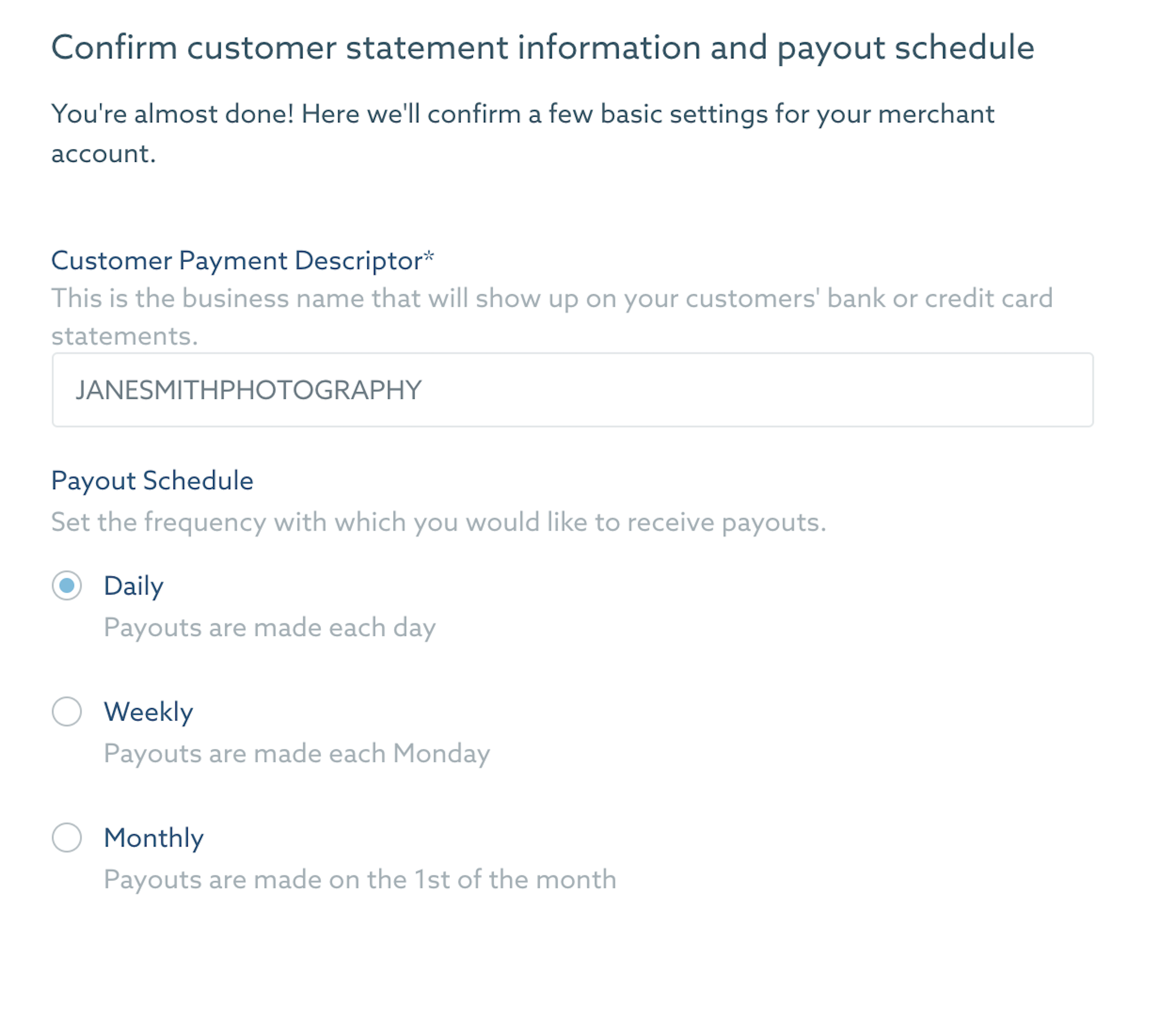 Success! Your orders and invoice payments will be processed through ShootProof Pay!