Once you share a gallery, keep tabs on who visits it. Tracking activity such as favorites, downloads, labeling, hiding, orders, and abandoned carts helps you stay proactive with your client communications.
You can also track emails you send through ShootProof, gaining peace of mind knowing that your emails have been received and opened. 
Track Gallery Visitor Activity
You can view the activity for all of your galleries by going to Reports > Gallery Visitors. As more people visit your galleries, this report will populate with valuable information.
Here you can see Favorites, Free Digitals, abandoned cart items, and orders for all of your galleries.  Text in Blue can be clicked, giving you more detailed information. 
To see Gallery Visitor Information within a particular gallery, go to Photos > Galleries. Open the gallery and click to expand Visitor Activity. Click on Orders, Favorites, or Gallery Visitor Report for more details under each heading.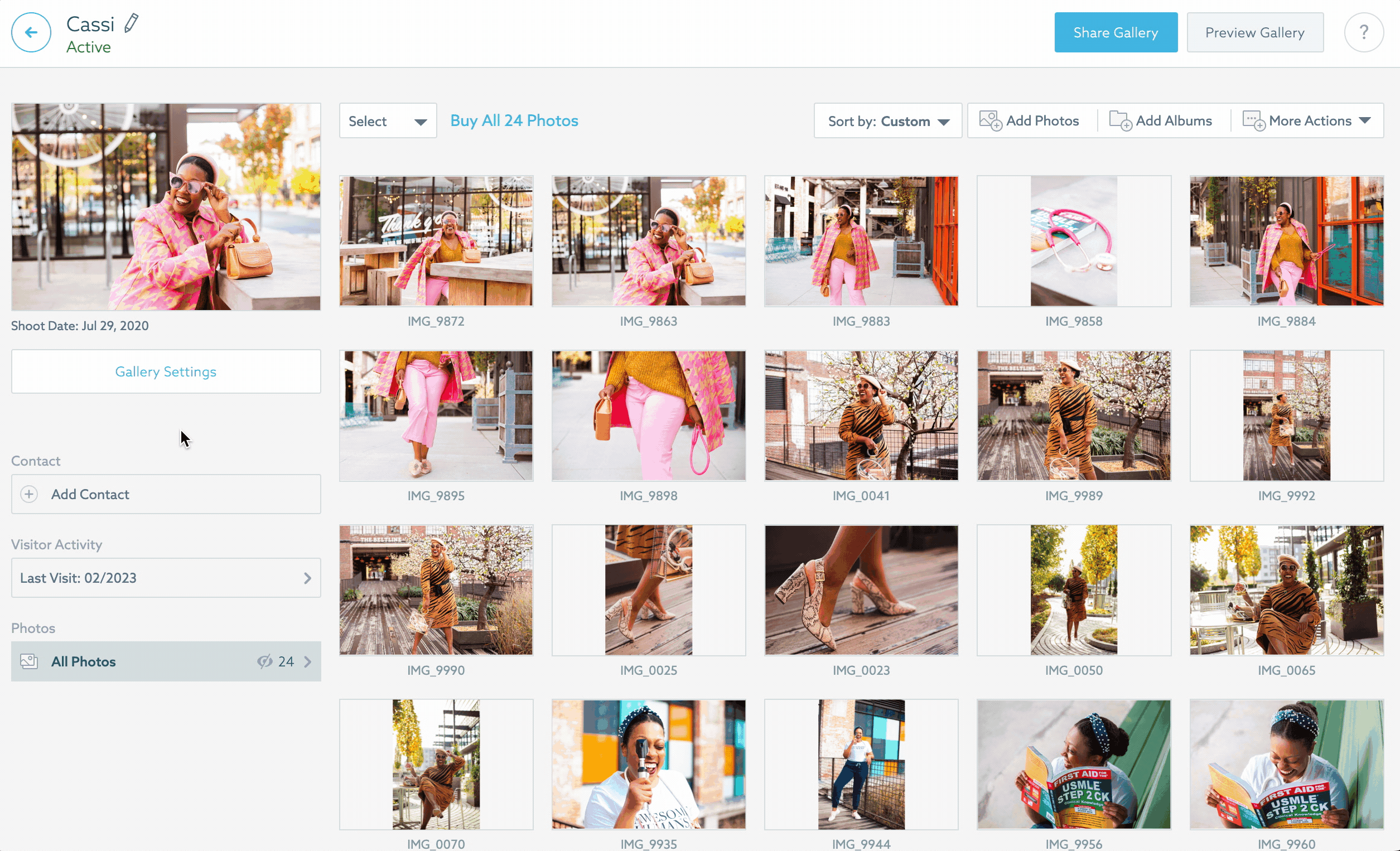 Track Emails 
To track emails you send through ShootProof, go to Studio > Email > Activity.
Click View Email to preview the email content.
You can click View History to see the full history of the email: When it was sent, received, opened, and clicked. This is a great way to ensure that your clients have clicked the download link in the email they received when they downloaded their images. Clients appreciate proactive communication, and this is a great tool to use to ensure you've closed the loop on your client experience.