Use Bulk Actions to update settings for multiple galleries at once.

To use the Bulk Actions option:
1. Go to Photos > Galleries
2. Use Select to pick the galleries you need to update the settings for:
If your Galleries page is in the grid view, Select is just below each gallery
If your Galleries page is in the list view, Select is the bubble to the left of your gallery name
3. Click Actions in the top right and choose Bulk Actions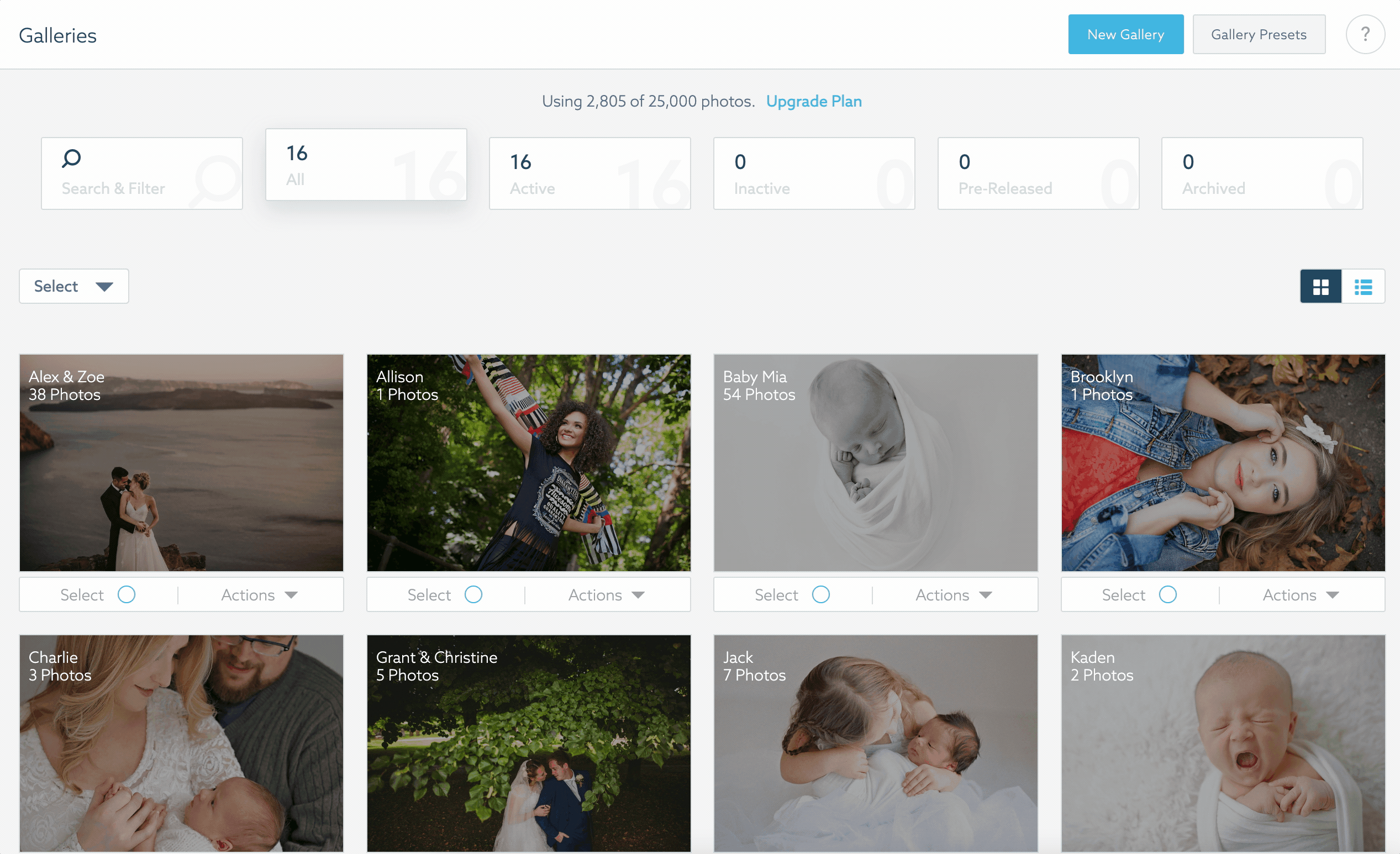 4. Update the settings for your selected galleries in the General/Advanced areas and click Apply Changes to make these updates
There are two sections of settings that you can update in the Bulk Actions: General Settings and Advanced Settings.
In the General Settings tab, you can:
Enable and disable Marketing Banners
Change the gallery status and access settings
Change the Order Due Date and/or Gallery Expiration Date
Select a Price Sheet
Allow clients to comment on items in the Shopping Cart
Set the image size and spacing
Add or remove Gallery Intro Messages
The Advanced Settings tab allows you to: